Deborah Keyek-Franssen
Associate Vice President & Dean
Deborah is a creative educator and thought leader with over two decades of experience in IT and higher education. She began her career at the University of Colorado in 1998, where she served as director of academic technology; oversaw strategy and research in the use, implementation, and evaluation of educational technologies; and managed a team of consultants and technologists. Working across the CU System as the AVP for Digital Education and Engagement, she was instrumental in furthering CU campuses' implementation of digital and online education solutions, including MOOCs, and served as the director of the Colorado Learning and Teaching with Technology (COLTT) Conference. In her current role, she is developing, evolving, and assessing a vibrant, nimble, and relevant curriculum of non-credit, for-credit, and lifelong learning opportunities for Utahns and beyond.
Cory Stokes
Associate Dean | Digital Learning
A familiar face across campus for over 20 years, Cory oversees the technology services that enable the university's physical and virtual learning environments. Over the years he's led large-scale educational technology initiatives crossing the University of Utah, the Utah System of Higher Education, Utah's K-12 schools, higher education peers, and the Public Broadcasting System (PBS). Before coming to the U, Cory managed production teams creating training for Fortune 500 companies. He holds a MS in instructional technology from Utah State University and a BA in history from Brigham Young University.
Nate Friedman
Associate Dean | Programs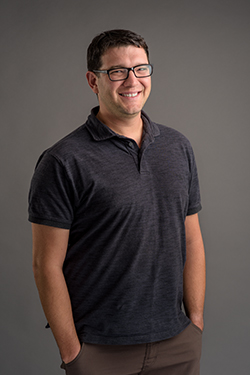 From Camp Counselor to Director of Youth Protection to Senior Director of University Pathways, Nate has done it all in Continuing Education. He has devoted his entire professional career to inspiring others to pursue education. With a BS and MPA from the University of Utah, he understands the educational value of this institution. His vision is that everyone, regardless of background or place in life, sees the U as accessible and knows that a degree is achievable.
Jodi Emery
Associate Dean | Admin & Ops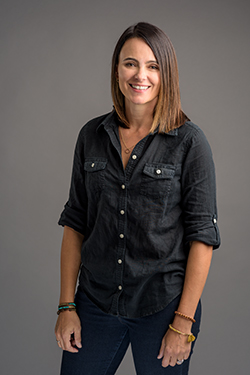 Jodi's primary job is to bring energy and honesty to work. People are her passion, and more specifically helping people achieve their personal professional potential is what drives her every day. Jodi completed a BA, MPA, and doctoral coursework in Communication at the U. Her marketing and communication career included brine shrimp, an international humanitarian nonprofit, coffee, public radio, and the University of Utah. Jodi has worked with Continuing Education for over nine years and is thrilled to continue as an Associate Dean for University Connected Learning.
Matt Mooney
Director | Digital Learning Experience
Matt is an experienced interactive media creator, author, musician, and an award-winning college professor. He began his career at Purdue University as the WWW Specialist for the Department of Agricultural Economics after finishing his doctoral course work. He then heard to the call of the desert and relocated to Tucson and the University of Arizona, where he held various roles for the Arizona Area Health Education Center. He left his role as the Assistant Director to return to the classroom as a Lecturer of Educational Technology at Indiana University South Bend. He then moved to central Pennsylvania to help develop an undergraduate degree in Web & Interactive Media at Penn College of Technology. He was offered the opportunity to be the inaugural Director of Instructional Design at the Smeal College of Business at Penn State, where he helped developed an extensive online portfolio of programs, aided in Penn State's migration to Canvas, and eventually was named the Assistant Dean for Teaching, Learning, and Technology. In that role, Matt joined the executive leadership of the College with oversight of IT infrastructure, instructional design, and facilities. In June of 2021, Matt joined University Connected Learning as the Director of Digital Learning Services. In this role, he leads our instructional design, innovation and outreach, and exam services teams.
Jon Thomas
Director | Digital Learning Technologies
Jon Thomas is Director of Digital Learning Technologies at the University of Utah. As director, he oversees initiatives related to supporting, and maintaining the platforms that are used in delivering course and program offerings. Jon received a Ph.D. in Instructional Technology and Learning Sciences from Utah State University. For his dissertation, he studied the influence of eportfolio technologies on faculty teaching perspectives. His other interests include learning analytics, and service management.
Anya Petersen-Frey
Director | Finance & Operations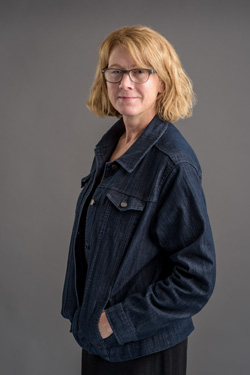 Anya Petersen-Frey started her career as a business analyst and over the last twenty years has expanded her work in the field of business consulting and economic development. Her passion for entrepreneurs and small business led her to the Small Business Development Centers (SBDC) and she worked as a Director with the SBDC in Alaska, Wyoming, Oregon and Montana. In 2018 she brought her expertise in finance to the University of Utah as Senior Director of Finance and Operations for University Connected Learning. She brings her enthusiasm to the classroom and teaches in the business department at several universities, as well as presenting regularly at local and national conferences.
Learning is the key to life and, in addition to staying up-to-date on technology and trends; Anya holds a Master's Degree in Business Administration and has completed her doctoral coursework in business administration. In addition, she is a certified Senior Professional in Human Resources and Certified Global Business Professional.
Anya lives in Millcreek, Utah and in her free time she enjoys traveling, playing outside, and serving the community with her dog as a certified Therapy Team. She is an avid hiker, cyclist, and general adventurer.
Christine Baczek
Senior Director of Personal Enrichment Programs
Relationships, storytelling, and impact with longevity have been the central focus of Chris'scareer. Her vision is to elevate the
Personal Enrichment Programs so they are widely known in the community as the most enjoyable, high-value, and rich learning experience the university has to offer. Her tenure at the U began with creating access to and telling the stories behind the Utah Museum of Fine Arts' collections, and it continues today through community education and engagement programs that reach
families and individuals throughout the lifespan. With both a BFA and MBA from the U, she has experienced andunderstands the impact we can have on the community, and she wants to ensure the longevity of the Us mission by removing barriers to program access and supporting the incredible staff that serves our community. Also a practicing artist, Chris has lived around the world but chooses to be in Utah because of the supportive arts community and incredible access to wilderness areas.
Anne Innis
Senior Director of Academic and Professional Progams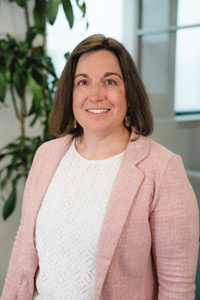 Anne is a lifelong educator who is dedicated to serving communities through the development of engaging and accessible academic opportunities. Anne believes in the power of curricular representation and the establishment of community to create pathways to education for all students who desire them. Anne has more than 15 years of experience as a lecturer, classroom teacher, administrator, and curriculum theorist. She holds a PhD in Education, Culture, & Society from the University of Utah, and joined the University Connected Learning Team at the U shortly after completing this degree.
Originally from rural Pennsylvania, Anne is an aspiring urban farmer, avid reader, and lover of the Oregon Coast. The most frequently occurring stamp in her passport is from Spain, and she is forever awestruck by the painting El entierro del conde de Orgaz (El Greco) when she visits.